---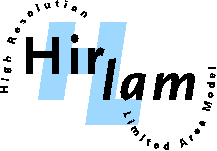 HIRLAM 4 Final Report
Peter Lynch, Project Leader
Nils Gustafsson, Deputy Manager, Assimilation
Bent Hansen Sass, Deputy Manager, Modelling
Gerard Cats, System Manager
---
Table of Contents
Chapter 1: Introduction gives an overall view of the Project, and a summary of its achievements.
Chapter 2: Data Assimilation and Data is a Report on Analysis by Nils Gustafsson.
Chapter 3: Model Developments is a Report on Modelling by Bent Hansen Sass.
Chapter 4: System and Embedding is a Report on System and Embedding by Gerard Cats.
Annex 1 contains a list of HIRLAM 4 Meetings.
Annex 2 is a selected list of Exchange Visits during the Project.
Annex 3 is a list of HIRLAM and related Publications.