Paul Beirne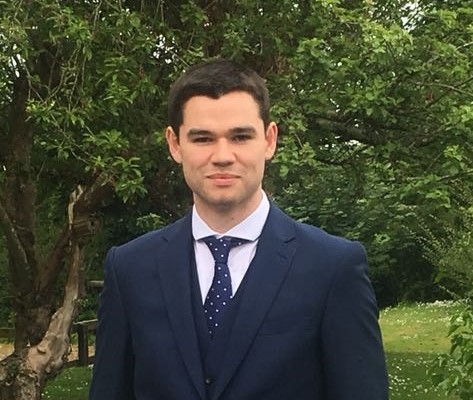 Contact
Paul Beirne
Email: paul.beirne@ucdconnect.ie
I am a Ph.D. student in the School of Mathematics and Statistics at University College Dublin under the direction of Robert Osburn. I am currently studying knot theory, number theory and combinatorics.
Publications
Paul Beirne and Robert Osburn, q-series and tails of colored Jones polynomials, Indagationes Mathematicae 28 (2017), no. 1, 247-260
Talks
Conferences Attended
Modular Forms and Quantum Knot Invariants, Banff International Research Station, 11th-15th March, 2018
32nd Automorphic Forms Workshop, Tufts University, 19th-22nd March, 2018
Funding and Awards
Irish Research Council Scholar 2018 - Present
UCD Research Demonstratorship 2016 - 2018
Winner - Irish Student Mathematical Society Student Talks Competition 2016
UCD School of Mathematics and Statistics Summer Undergraduate Research Internship 2015
UCD Advantage Award, 2018
UCD College of Science Academic Award 2014, 2015
UCD College of Science Special Recognition Award 2015
UCD Entrance Scholarship 2012
Teaching and Outreach
Tutor in the School of Mathematics and Statistics, UCD for

MATH10040
MATH10200
MATH10350
MATH20180
MATH30250
MST20070
MST30030 (Current)
STAT10050
STAT10060
STAT20060
STAT30240

Director of Maths Sparks programme 2018
Facilitator for Maths Sparks programme 2015
Demonstrator in the Outreach Laboratory in UCD
Generously funded by the Irish Research Council under the Government of Ireland Postgraduate Programme.