2nd Irish Linear Algebra and Matrix Theory Meeting
School of Mathematical Sciences
University College Dublin
Friday, August 29, 2014
University College Dublin will host the second Irish Linear Algebra and Matrix Theory Meeting.
This is an informal one-day conference, where scientists with an interest in linear algebra and its applications can meet each other and talk about their current research. Participation by postgraduate students is particularly welcome.
The meeting will take place on the campus of University College Dublin. There is no registration fee, but please send an email to helena.smigoc@ucd.ie by August 21 with the subject line: LAMAT Subscribe, if you plan to attend the meeting, to facilitate catering arrangements.
The meeting is organized by local organizers Helena Šmigoc and Richard Ellard, and scientific organizers Rachel Quinlan and Thomas Laffey.
Speakers:
- Paul Barry: Structural elements of the Riordan group of matrices
- Anthony Cronin: Using an online adaptive learning tool to enhance the student's learning experience of Linear Algebra
- Richard Ellard: Symmetric nonnegative inverse eigenvalue problem
- Thomas Laffey: Comparing various ranks of a nonnegative matrix
- Niall Madden: Linear solvers for a singularly perturbed problem
- Oliver Mason: Positive in the extreme: extremal norms for positive linear inclusions
- James McTigue: Maximal nonsingular partial matrices
- Thai Anh Nahn: Analyses of preconditioners for problems with boundary layers
- Rachel Quinlan: A proof evaluation exercise in an introductory linear algebra course
- Helena Šmigoc: Some motivational applications of linear algebra
Venue: Board Room 1, Ardmore House, University College Dublin (Building number 4 on Campus Map)
<![if !vml]>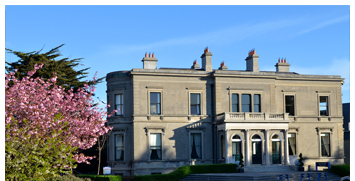 <![endif]>
We gratefully acknowledge financial support from the Irish Mathematical Society and the Science Foundation Ireland.